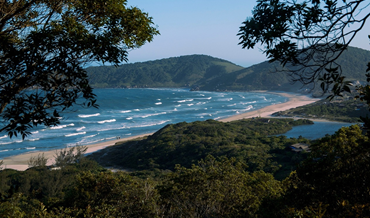 A magnificent bay, surrounded by green mountains and paradisiacal beaches.
Praia do Rosa is the only Brazilian Bay to figure in the internationally prestigious "Le Club des Plus Baies Du Monde", an NGO with headquartes in Vannes, France which counts with the seal of UNESCO.
Natural resources and environmental commitments warrant the maintenance of this title.
Click here
and get to know the select club of The Most Beautiful Bays of the World and Praia do Rosa beach bay in the spotlight.