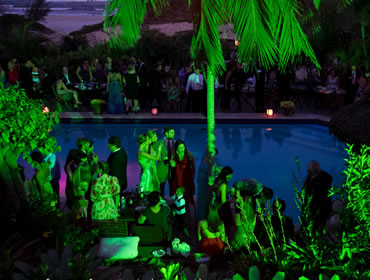 Everything that is good, happens in Praia do Rosa.
Praia do Rosa beach is becoming a first line wedding pole. Getting married in the middle of nature, in one of the most beautiful bays of the world, with all the infrastructure and comfort of all sorts is the dream of many couples.
With a qualified structure and projected to host corporative events, we offer the necessary support, assuring safety, tranquillity and success for the realization of conventions, professional meetings, confraternizations, symposiums, graduations, and so on.
Also in the spotlight are the regional parties, especially the Mullet with Flour Festival, which happens in June and presents cultural and gastronomic traditions of the place.
In September, the Franca Whale National Week happens, prior to the annual opening of the Right Whale season.