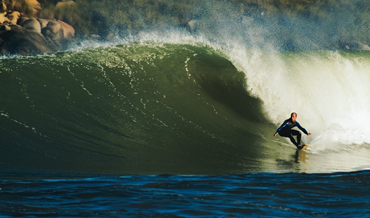 In the international surf line up, stage of WCT Brazil and WQS Prime, Rosa is the house of the big riders.
Attracting big events and international surf championships, our region is worldwide known as one of the best spots for surfing and windsurfing for beginners of these activities.
And Praia do Rosa doesn't lack tradition, for since the 70's our waves already attracted surf "dinosaurs" and their classic longboards.
Nowadays, Praia do Rosa beach offers an excellent structure for surfing, windsurfing and kitesurfing practitioners, with schools, instructors, services and equipments. And of course, lots of beautiful people and the best spots of the region.