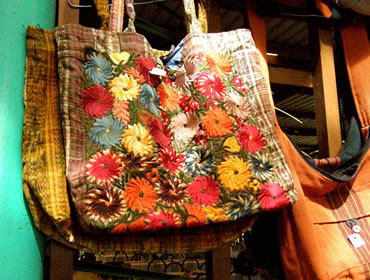 Enchanting small shops, offering handicraft, casual fashion or decoration items divide the space with convenience stores, restaurants and other services.
Find small handicraft shops, trendy fashion, bikinis, surfwear and decoration items. Many of them made by the talented hands of local artists or by people who established themselves on the beach searching for a new lifestyle.
The small shops and convenience stores with internet access, magazines and newspapers work for extended time just like in big cities.
In Praia do Rosa beach you can even start a new apprenticeship with the excellent windsurf and kitesurf schools, and also the already established surf schools.
Drugstore, video store, car rental, gas station, taxi and transfer services are some available conveniences, besides other public services as a health post and policing.
With all that, you're "at risk" of extending your visit for the next 20 years.