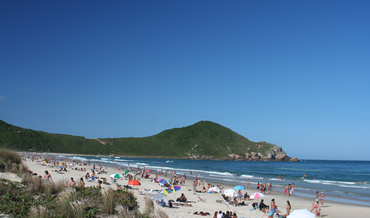 Commitment with the social-environmental sustainability, with hotel business excellence and with quality in tourism services.
Created more than a decade ago, PROA – Pousadas do Rosa Associadas (Rosa Inns Associated) is a non profitable entity which focus is the sustainable development of Praia do Rosa beach.
It joins six inns and one travel agency and it played a decisive role in the elaboration of Imbituba City Master Plan and the inclusion of praia do Rosa in the Le Club des Plus Baies Du Monde in 2003.
Contact Information:
PROA | Pousadas do Rosa Associadas | Private Association - CNPJ 04.292.238/0001-99 | Address: Estrada Alto Morro, s/nº, Bairro Ibiraquera, Imbituba/SC, CEP 88780-000 | Telephone: 55 48 8832.7602 | E-mail: proa.secretaria@globomail.com
Important note:
PROA thanks all its associated for the collaboration and zeal on the construction of PROA website. This collective effort aims at the social-economic growth and sustainable development of our region. It also seeks the publicity of Praia do Rosa beach, of its resources and natural beauties, of its people's hospitality, of the capacity and excellence of its hotelieirs and of its turistic trade.